Richard T. Kight, Father of U.S. Air Force Search and Rescue
One of the most interesting aspects of writing narrative nonfiction for me is doing the research. I love to "meet" new people and read their fascinating stories. But the downside is I always have large amounts of compelling material that I don't have room for in my magazine articles and books.
One of the characters I came across in researching my current book, Unforgotten in the Gulf of Tonkin: A Story of the U.S. Military's Commitment to Leave No One Behind, is Colonel (later Brigadier General) Richard T. Kight, who commanded the Air Rescue Service beginning in 1946, when the U.S. Air Force was still part of the U.S. Army. During World War II, the U.S. military developed search and rescue capabilities—aircraft, equipment, and trained aircrews—but after the war, the army, navy, and even the coast guard squabbled over who would take on the mission. Finally, on March 13, 1946, the U.S. Army Air Forces established the Air Rescue Service, which was intended to provide world-wide search and rescue capabilities.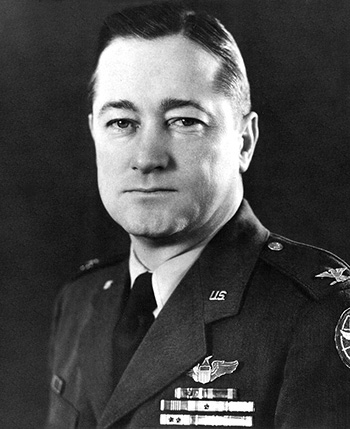 Kight had first enlisted in the Army Air Corps as an aviation cadet at Kelly Field in Texas in 1933, earning his wings in 1935 and his commission as a second lieutenant in October 1936. After a tour with the 7th Bomb Group at Hamilton Field in California, Kight became a reservist and flew for United Airlines. He was recalled to active duty in 1938, serving first at Langley Field in Virginia and later as a ferry pilot and then personal pilot to President Roosevelt and Wendell Wilkie, a 1942 presidential candidate. In December 1942, Kight served as chief of staff and director of operations of "Hump" operations in the China-Burma-India theater. After additional commander positions in Florida and Guam, Kight was assigned as commander of the Air Rescue Service.
Kight was a savior for military search and rescue. He took the mission seriously, and in January 1947 directed that a plan be prepared to extend the fledging organization into a world-wide operation. In addition to developing a far-flung organizational structure, developing tactics and techniques, and training aircrews, Kight oversaw the introduction of new equipment and aircraft, even personally doing much of the testing himself.
When the Korean War kicked off in June 1950, an ARS unit in Japan deployed to Pusan Air Base in Korea; however, the two L-5 liaison aircraft they took with them proved unsuitable for Korea's terrain. The unit then obtained some Sikorsky H-5 helicopters, which they took to Korea, escorted by Kight flying a C-47 transport aircraft.[i] Search and rescue capabilities continued to grow during Korea, and the helicopter proved it worth. An amphibious aircraft designed specifically for search and rescue, the SA-16 "Albatross," was also introduced during Korea. Later redesignated the HU-16, the Albatross served during the Vietnam War as well, rescuing many pilots who bailed out over the Gulf of Tonkin.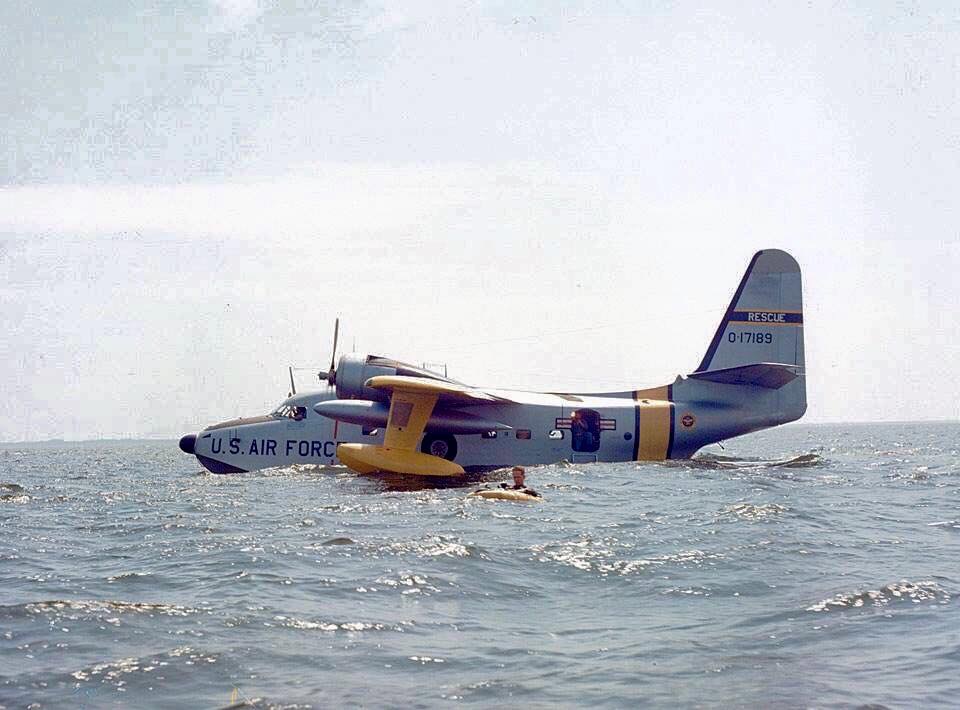 Kight also wrote the Code of an Air Rescueman: "It is my duty as an Air Rescueman to save life and to aid the injured. I will be prepared at all times to perform my assigned duties quickly and efficiently, placing these duties before other personal desires and comforts. These things I do, 'That Others May Live.'" That Others May Live continues to be the motto of the U.S. military's air rescue services.
Kight led the ARS until 1952 and was later promoted to Brigadier General. He retired from the USAF in 1967 and passed away in 2001. The Air Rescue Association presents an annual award in his name to recognize individuals who have contributed to the overall effectiveness of the rescue mission. Click here to learn more about one of these recipients.
[i] Forrest L. Marion, "The Grand Experiment: Detachment F's Helicopter Combat Operations in Korea, 1950-1953." Air Power History, Vol. 40, No. 2 (Summer 1993), pp. 38-51.